80: NABJ/Apple
BLOCKBUSTERS COME AND GO, BUT

THE A-LIST

WILL ALWAYS BE HERE TO BRING YOU THE HOTTEST NEWS. ISSUE #80.
OVERSEEN & OVERHEARD
DIGITAL DIVA

..
.Next generation entertainment is here. Rosario Dawson, who has la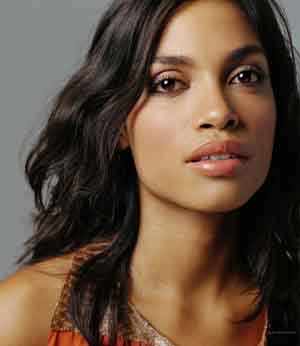 unched her own film company Trybe Films, has just signed on to star in and produce a digital entertainment project. "The Gemini Division" is a live-action/motion-capture animation online sci-fi series. Dawson, who will play a New York cop investigating the bizarre murder of her own husband, partnered with children's TV producer Stan Rogow, game writer Brent Friedman and film exec Jeff Sagansky whose Electric Farm Entertainment is producing. Expect 100
three-minute episodes of "Gemini.
" Also on the drawing board: a Gemini game, TV series and film.
IN THE EYE OF THE BEHOLDER

...When African-American filmmaker Darryl Roberts and Black producers, actor Michael Beech and Michael Bearden decided to make a documentary examining the the beauty industry, little did they realize it would wind up being about America's unhealthy obsession with beauty and physical perfection. The result is America The Beautiful (
www.americathebeautifuldoc.com
), which has been wowing film, festival-goers worldwide. Roberts, who directed and produced How U Like Me Now, was inspired to do the film after a photographer in L.A. murdered a model. Now, the film's team is shopping for a distribution deal. We'll keep you posted.

MOVIE MEET & GREET

...Mark your calendars. The International Black Film & Media Conference will be held Sept. 7 and 8 in Philadelphia. The focus this year: Spoken Word, theater and filmmaking.
Among the highlights: A live presentation of

famed playwright

Ed Shockley's play Slave Narratives. For info, check http://www.ibfmc.com/. So go get your net
work on.
GOT SCRIPT?
...
Filmmaking starts with the basics. So newcomers might want to check out the Brooklyn Young Filmmakers' free "Script Literacy 101" workshop at the Brooklyn Public Library. For details, visit
www.wearebyfc.org
.
EAR TO THE GROUND

...Here's something we wanted to tell you about. Author/journalist Rosalind Kilkenny McLymont, editor of The Network Journal, sent over a dramatic reading video of her powerful debut novel, Middle Ground (
http://totalblacktv.com/home/product_info.php?products_id=140&cPath=
)
. Could a film version be far behind? Remember, you read it in The A-List.
FLASHBACK BLOWOUT

...If anyone wanted to document the Urban '80s music scene, then Aug. 18 at the Greek Theatre in L.A. would be the place to be. On the bill: Hip Hop group Force MDs, the Mary Jane Girls, band Lakeside, and Zapp. And the headliner: George Clinton.
Watch for our show review next issue.

MEDIA DILEMMA

...CNN may call itself the most trusted news in the world.

Yet

, according to a new online study by Pew Research, most media watchers/users don't think news organizations care about the people on which they report. In fact, 59% said reporting by news organizations was inaccurate; and 64% said they were politically biased. And, 53% also faulted the news organizations for "failing to stand up for America."


TIME FOR LOVE

...In case you're going DVD shopping sometime soon, you might want to consider picking up

And Then Came Love

, starring

Vanessa Williams, Kevin Daniels, Eartha Kitt, Michael Boatman

and

Jeremy Gumbs

. Just out on DVD from

Warner Home Video

, this romantic comedy DVD features comes with a half hour of extras including three featurettes and deleted scenes. Williams and the late R&B balladeer

Gerald Lavert even

perform a new duet recorded especially for the film.
BANKING ON IT

...After a successful first year,

Black Enterprise

has decided t
o bring back its TV show, "

Our World with Black Enterprise

" (
ourworld.blackenterprise.com

)
hosted by Emmy Award-winning journalist

Ed Gordon

. And they are revving it up this year: Look for episodes with the likes of NBA legend-turned entrepreneur

Earvin "Magic" Johnson

; actor/director/producer

Robert Townsend

; and Philadelphia soul pioneers

Kenneth Gamble

and

Leon Huff

. "Our World with Black Enterprise, produced in partnership with Chicago-based

Central City Productions

, airs nationwide weekly on cable's

TV One

.

HIP HOP HOLLYWOOD
DIGGIN' IN THE CRATES...Leave it to The A-List to tell you about the next big thing in Hip Hop Hollywood. Well, look out for new filmmakers Nativ Sunn and Jordan Ocean. Their style? Think Street/Conscious:Jigga meets Common. The pair have just released a DVD of music videos entitled Thank God For Hip Hop. And, we have an exclusive sneak peek. Check out "Baltimore Pity" featuring the first artist from their Sparkplugz Entertainment roster, J. Lynn. And you know as soon as we here deal details, we will be sure to tell you first.

NEWS
STUDIO MONEY MUSICAL CHAIRS
United Artists just closed its $500-million deal with Merrill Lynch, after Goldman Sachs backed out of a $1-billion fund commitment for MGM. Goldman Sachs was one of five banks considering underwriting the MGM fund. But announced MGM CEO Harry Sloan the Goldman Sachs' move -- or any delay in the franchise fund -- would not impact the movies it has in the works.
SPECIAL SERIES
PAY-AS-YOU-GO:THE NEXT PHONE FRONTIER, Pt. 3
This was to be our third installment in our series on mobile entertainment and Urban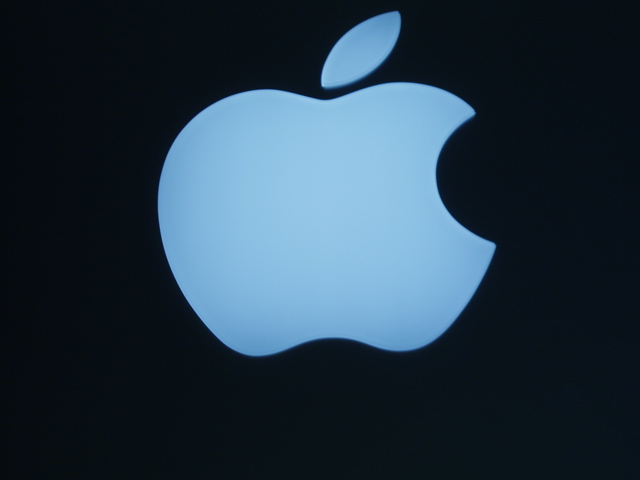 content. But the folks at Apple chose not to participate. It seems they don't want to talk just what they have--or don't have--to offer in terms of the multicultural marketplace. According to spokesperson Jennifer Hakes, Apple doesn't discuss such matters with the press.
Issue 82: Boost Mobile
EVENT COVERAGE

NABJ CONVENTION, Las Vegas
Celebrities, athletes and elected officials were noticeably absent from this year's

National Association of Black Journalists

convention at Bally's in Las Vegas last week. While NBA Hall of Famer Kareem Abdul-Jabbar showed up for a book signing, convention organizers said numerous current and former athletes did not respond to invitations to participate in several NABJ panels dealing with sports reporting. Conversely while several entertainers, including

Ledisi, Kem, Steve Harvey

and

George Wallace

performed at this year's NABJ, no entertainers participated on panels concerning entertainment coverage.

On the political side, the convention made headlines with the appearances of presidential candidates Senators

Barack Obama

and

Hillary Clinton

, but no members of the Congressional Black Caucus, any of
the nation's big city Black mayors or other prominent elected officials were on panels dealing with politics or urban issues. This comes at a time when relations between reporters and many Black elected officials have become contentious. Just last week Oakland Mayor Ron Dellums blasted the press for being cynical for asking tough questions about the increasing number of murders in Oakland, including the assassination of Chauncey Bailey.
Many Black journalists at the convention questioned why the athletes and entertainers were MIA from NABJ. During past NABJ conventions current and former athletes were regular guests at NABJ conventions, participating in lively panel discussions about how the press covers Black athletes. Some journalists speculated that athletes stayed away from NABJ because this year's NABJ convention was in a city with no baseball team and football training camps are open. NBA training camps don't open for another two months, so b-ball players had no excuse for not responding to NABJ invitations, especially since a bunch of NBA players, including Jason Kidd, Baron Davis, Greg Anthony, Jermaine O'Neal, Spud Webb and Julius Erving were up the Strip at the Mirage for Tracy McGrady's annual charity poker tournament. The only athlete on any of the sports panels was boxer

Floyd Mayweather Jr

.
Halle Berry, Russell Simmons, the Hudlin Brothers are just some of the stars who have appeared at past NABJ conventions. At a time when relations between journalists and entertainers
have become more strained and the exploits of celebrities no longer exclusively relegated to the entertainment pages, many reporters at the convention were disappointed that celebrities were not at the convention to offer their perspective of the relationship between celebrities and the media. Other reporters found it ironic that no entertainers were on any panels in Las Vegas, which bills itself as "the entertainment capital of America" and is home to entertainers like Toni Braxton, who was performing across the street from the NABJ convention at the Flamingo Hotel. The only entertainer with any official presence at this year's NABJ convention was actress

Alfre Woodard

, who gave the convention's keynote address on celebrity activism on the African continent. -

-Harrison Chastang
MOVIE REVIEW
ILLEGAL TENDER
,
New Deal Entertainment/Universal


The plot, action, and directing of

Illegal Tender

was all to familiar of other Urban films. The twist, Latino characters rather than African Americans. In the film, when brutal gangsters who killed his father come to settle a score, a young college student (Rick Gonzalez) and his mother (Wanda De Jesus) turn the tables on the killers.

Directed by Franc. Reyes (

Empire)

and produced by John Singleton we were hoping for a bit more. Although the action scenes were power packed, lead actor Gonzalez's tentative acting hampered the film. He didn't seem to trust--or believe--the dialogue. It was, however fun to see De Jesus as a pistol-packing mama.

Perhaps a filler, end-of-summer film when you need to duck into an air-conditioned theater to get away from August heat. But you probably won't remember it the day after. Rating: The C-List. --

Jaleesa Brown