83: Boost Mobile
_______________________________________________
HOTTEST DEAL IN HOLLYWOOD!!!

Special Advertising Opportunities with The A List.
Get First 2 Ads FREE With 5-Issue Package.
Reach industry trendsetters, power brokers and tastemakers.
_______________________________________________
***********************************
EXPERIENCED SOUND ENGINEER/CONSULTANT
FOR HIRE!
Can work concerts, recording sessions, tours, special events. Reasonable freelance rates. Open to on-staff positions, consulting, and one-time gigs. Hip to international scene, French flair. A decade of experience. Email:
pcerta@gmail.com
.
***********************************


New season, new sources. For the most provocative info, it's The A-List: The final word in diverse Hollywood. Issue #83

OV
ERSEEN & OVERHEARD
TEN HUT...Casting director Winsome Sinclair is deep into casting the new Spike Lee feature Miracle at St. Anna. No word yet on leading roles but according to Sinclair it will shoot on location in Italy, starting on Sept. 30. The $45-million flick is about the 92nd all-black Buffalo Division, who fought against Nazi occupation in Tuscany, Italy, during WWII and the friendship between one of soldiers and a six-year-old Italian orphan. Sinclair just held a large opening casting for a variety of roles in Lee's home base--Fort Greene, Bklyn. Let's hope Lee can make history as compelling as he did with Malcolm X. Otherwise, it may just detonate like a wartime bomb. Here's hoping for the former.
UPLOAD ALERT...Speaking of Spike Lee, the filmmaker has just signed on to chair an online film festival organized by Internet company Babelgum, which streams videos online at no cost. According to the folks at Babelgum, filmmakers whose work has been accepted at other film festivals between the period Jan. 2007-Feb. 2008 can send in submissions on Sept. 15 to the Babelgum Online Film Festival by uploading their films onto Babelgum's website. After Babelgum narrows the entries to a final 10, a jury will select three top filmmakers. Lee will then choose the final winner, who will be announced in April and receive $20k. In order to use some of his much-accumulated power, we know Lee will want to make certain Urban filmmakers are definitely informed regarding this opportunity so that the online fest will truly be a diverse one.
UNEVEN EXCHANGE...This really isn't a surprise, but we had to say something. According to the latest Nielsen report, African-Americans are still the largest ethnic TV viewing audience, and their numbers are growing at a greater rate than the general population. So where is our programming, or major Black-owned network? We get tired beating the same ol' horse, but since no one wants to bury this horse just yet, we still have to keep pointing out its presence beside the road. Can you imagine African-American leadership strong enough to encourage an African-American viewer "black out" (pun intended) that would be able to actually create a new stratosphere. Oh sorry, we're awake now. Onto the next item...
EXTREME MAKEOVER...Judging from the below-sea-level ratings from last year, the VIBE Awards definitely needed a makeover. So this year, they have teamed up with VH1 Soul for the VH1 Soul Presents: VIBE Awards Special. Rap artist/actress Eve will host the event, which will air Nov. 14 on VH1 Soul. The awards, which honor popular music artists and trendsetters, will even include an award for "Ringtone of the Year." The general public votes for the winner online through Sept. 30 at vibeawards.vh1.com. The awards are executive produced by Jac Benson II for blacjac Entertainment Group; Keshia Williams and Lee Rolontz are executive producers for VH1. But let's just see what numbers November 15th holds for this brand-on-the-brink awards show.
HAS HELL FROZEN OVER?... Although it's been called a tool of the conservative right, Fox Entertainment Group has now launched a new diversity website--www.fox.com/diversity. The site offers viewers access info on the company's diversity initiatives and opportunities at Fox's cable, film and television outlets as well as various News Corp. companies. While this is could be a positive step, just what are the supposed benchmarks and goals for these corporations now jumping on the diversity bandwagon initiative and just who is setting them? Hollywood Town Hall meeting on this, anyone?
MUSICAL CHAIRS

...Close one door, another opens. Though NBC Universal ended its deal with iTunes just last week, the company now says it will sell episodes of its new fall television shows using Amazon's Unbox digital download serv
ice. NBC s
hows can be played, sans commercials, on the computer, or a TV through a Web-enabled TiVo set-top box. Obviously, NBC cut a better deal with Amazon to which Apple was not willing to commit. Could this signal the demise of Apple's hold on the market? But by the same token, could this new open space actually enable more diverse programming and multicultural players to finally enter the game? Thoughts on this, Mr. Jobs?
DVD DROPS

...Each week, there seems to be more and more DVD releases targeting the Urban market. Here's the latest: Available for the first time on DVD is 1991's Strictly Business, starring Halle Berry, Samuel L. Jackson, Tommy Davidson and Joseph C. Phillips; on Sept. 18 from Warner Home Video. Strictly Business could be the perfect baby gift from Mama Halle to show her little one just how those acting chops progressed into Oscar material.
BEYOND MUSIC

...
After major successes in the music industry producing songs and remixes for artists like Amy Winehouse, Ludacris, Sade, one of the industry's most versatile behind-the-scenes players, producer/songwriter, Salaam Remi served as executive music supervisor for New Line Cinema's Rush Hour 3. NAS and vocalist Cee-Lo (of Goodie Mob and Gnarls Barkley fame) are featured on "Less Than an Hour," the theme song, which Remi produced. Remi also advised, composed, arranged, and produced music for the feature film, and also managed budgets, secured talent, and coordinated the recording schedules for the production. Whew! You'd think after all of that, Remi would take a break. But now, his spokesperson tell us, he's currently in the studio fine-tuning the songs he's created for Oscar-winning actress/singer Jennifer Hudson's debut album on J Records, along with other upcoming film projects. Remi has also formed his own boutique label aptly called BoomTunes, and is actively developing small, original feature film projects with notable and emerging directors under the banner of his production company, I&I Films.
MURDER
IN' THE HITS...Comedian/radio personality J. Anthony Brown has been super busy lately. Doing his own take on the political landscape, he released a song parody in which he serenades Hillary Clinton with "Ghetto Talk," inspired by the R&B classic "Pillow Talk." Check out the hilarious animated version on his website at: JAnthonyBrown.com. In between cracking jokes, he laso created his own signature clothing line, The J. Anthony Brown Collection. And as the campaign heats up, we're sure the dabber-dressed Brown will have plenty to say.
HIP HOP HOLLYWOOD
LIFE AFTER DEATH...It's seems like fact checking has gone out of the window for many media outlets. We cannot count the number of mainstream--and Hip Hop--outlets who have falsely reported that Sean Kingston had been chosen as the lead for the still-untitled upcoming Biggie movie being produced by B.I.G.'s mother (Volette Wallace) and Wayne Barrow, and directed by George Tillman. A Bad Boy Worldwide Entertainment Group project, production is slated to start late fall and it will be distributed by Fox Searchlight Pictures in 2009. If you read The A-List issue #79 (http://thealistmagzine.blogspot.com/2007/07/79.html) you know the producers are adamant about casting an unknown for the role of the late Christophe Wallace and are currently involved in a massive search for just the right man. Sounds like a PR plant that folks scooped up without checking. Meanwhile, Sly Stallone is still in the throws of his own Biggie film, Notorious. But as you know, Stallone's film poses a different take by centering on the Wallace murder investigation by L.A. detective Russell Poole, who quit the force after he claimed brass tied his hands to find the real murderer. Stallone will direct and star as Poole. This project is to be distributed by Franchise Pictures in March 2008. Archived footage of Biggie will be used in Notorious, though it is rumored Snoop and Diddy will appear as themselves in the flick.

BRING THE NOISE

...This is a first. The American Film Insitute (AFI) has just annou
nced it will include a documentary covering the 20-year history of rap group Public Enemy at this year's

AFI Fest

, Nov. 1-11 in Los Angeles. The flick: Public Enemy: Welcome to the Terrordome, directed by Robert Patton-Spruill. It seems like finally, after two decades, AFI is finally beginning to recognize--even if their ridiculous list of best 100 films is woefully lacking.
__________________________________________
Got a deal tip?
Leave it on the "Deal Hotline" of our parent company office,
Punch Media Group:
310.280.3245
__________________________________________

NEWS

JUSTICE DEPT. OPPOSES NET NEUTRALITY

The Department of Justice has announced that its antitrust enforcers will take action to ensure broadband competition, if necessary. In a filing with the FCC, the U.S. Department of Justice said that net neutrality regulations could "prevent, rather than promote, optimal investment and innovation in the Internet, with significant negative effects for the economy and consumers." According to the DOJ, the Internet has thrived in a free market and any new FCC regulations could limit consumer choice and investment in expansion of broadband capabilities. It wrote: "The term 'net neutrality' encompasses a variety of proposals that seek to regulate how broadband Internet providers transmit and deliver Internet traffic over their networks." And, that "it may make economic sense for content providers who want a higher quality of service to pay for the Internet upgrades necessary to provide such service."

SPECIAL SERIES
PAY-AS-YOU-GO: THE NEXT PHONE FRONTIER, Pt. 4
Our special series on mobile entertainment, and the companies that develop content is back. This week with a look inside

Boost Mobile

.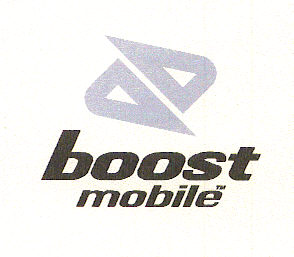 Boost Mobile knows where its meal ticket is--the youth market. And, as the only nationwide prepaid cellular service in the country, it seems to understand just how to reach this coveted group. So we spoke with Justin Brennan, director of product marketing, and Caralene Robinson, director of brand marketing and entertainment
, for the inside scoop on its diversity plans.


The A-List: How big is your multicultural department?
Caralene Robinson (pictured, right): "We don't have a multicultural department. We're a youth lifestyle brand, so we feel that we epitomize all relevant facets of youth lifestyle culture, and consequently the categories we play in are action sports, music, and fashion which we feel represent diversity across race, gender."
The A-List: What Urban content do you currently have?
CR: "The most popular are Tone Maker DJ and Graffiti Writer. Those were some of our top-selling content in Boost's second quarter. "
The A-List:
How can multicultural companies work with

Boost

?
CR: "First and foremost, we're a division of Sprint. Values of inclusion and diversity are something we adhere too and are part of the Sprint principles...We work with a lot of minority owned businesses, and are very open to continue to do so."
The A-List: Describe the partnership with producers of Stomp the Yard and Boost?
Justin Brennan: "That is actually part of our product-placement strategy. Through the function of that we seek to identify films and TV programing that would appeal to our demographics and as a function of that we developed a partnership with Rainforest Films, which produced the movie Stomp The Yard. In that movie and others, we includes product placement. Rainforest is producing another film in the fall, My Christmas. And, we have another relationship with Tyler Perry's production company and we have product placement in all of his films; so that's actually a product-placement deal."


The A-List: It looks as if you only target the Urban market, is that correct?
JB: "I would say more than any carrier; we have a very good mix of ethnicities, and we appeal to that young growing ethnicity base but I would say we try to be multicultural. A good example would be our sponsorship of events; trying to get at every touch point that is credible and authentic in the youth base, everything from the car culture to surf events."
The A-List: There was a commercial that Boost advertised called "Bionic Butt" [in which a booty shaking Black woman's butt explodes]. Did that commercial receive any negative feedback, and how did the concept of that commecial come about?
CR: "Boost's advertising is meant to be humorous and appeal to young adults. We have, and continue, to push the envelope in our advertising by incorporating irreverent humor and images that aim to entertain our target consumers. The intent is not to offend, but to communicate with our customers in a playful manner."

The A-List:

Explain the Boost Mobile Rock Core.
JB

: "This is a [community based] program that our Chief Marketing Officer started with Chris Robinson, who directed the movie ATL..Rock Core [was] launched into a national campaign to focus on mostly on Urban centers like New York, where youth in the area who volunteer four hours of community service receive a free concert ticket to a concert that we put on. They can't buy a ticket, can't get it from E-bay, the only way to get a ticket is to do community service."
Boost
is creating a lifestyle of youth giving back to their community and using music as an incentive to get them involved in giving back. So
Boost
is creating a socially active community of young people in the mobile arena."


The A-List
:
You guys are going to start offering music and video to customers next year. Who decides the mobile entertainment content for
Boost
and who to partner with?
JB
: "The Product Marketing Team takes the lead on identifying content that will resonate with our base. As who we decide to partner with, it depends on the space. There are the major labels who we of course already have partnerships with for ringtones and calltones, etc. And then we also would be open to talk with others to make direct deals other entities. In terms of what kind of content we're looking for on the music side is the same for pretty much the TV and Video. We want high-quality material that is going to resonate with our target market,which is 18-24 and also those who are just young at heart."
The A-List
: What do you think is the most in demand for mobile entertainment and why?
JB: "
It's all in how you define 'entertainment.' I would say that the two things that pop to the surface most are a general appetite for a wireless Internet that has the flexability to access to the information the Internet provides on the go. Also, I think music is absolutely huge; we've seen it manifest itself in ringtones and calltones, which are extremely popular."
Once you turn the

phone

on, and it takes a while to power completely up. The B
but its no
t one that ha
oost Logo appears along with the usual for a cell screen. It's easy to maneuver through the many user options available such as their nationwide walkie-talkie, text and multimedia messaging, AOL, Yahoo and MSN instant messaging capable. Problem is if you're not in a Boost signal area,
you'll get huge delays in your responses and your second party will have a time delay as well. Just picture it as one of thoseSeventies martial arts flicks where the English language dubs don't sync up with the action. Yeah, it can be that bad.

Cool functions include the Boost wireless web, which is not as sleek and clean like the versions on other

phone

carriers; Real music; polyphonic and voice ringtones; and the most sexy of them all, their GPS-enabled operate with the tracking technology created by a start-up called Loopt. It enables you to do things like get a location on friends' whereabouts, keep tabs on the kids, or find where your favorite coffee show is. Other models have these capabilities, just the i885 takes it to another level.
EVENT COVERAGE
Edwing D' Angelo Fashion Show, NYC

The A-List checked out the Edwing D' Angelo spring 2008 "Love Eclispe" show in New York City at the Westside Loft in Manhattan. This rising Black designer, who is fast becoming a favorite with the Hollywood set, held court at the trendy, NYC-chic event,
which included a red carpet, fashion show, VIP dinner and afterparty. The vibe was sleek and cool--though the place was actually extremely hot and somewhat uncomfortable. But other than the humid atmosphere, the event was packed with interersting looking people--from the designer's friends, fans, models, and other designers. And because the turnout was great, it was hard to get a good seat. After the show, D'Angelo mingled and we chatted him up for a bit. Soon, the crowd head to another floor for the bumpin' afterparty, where we ran into singer Renee Neufville. Before long, we grabbed up our gift bags--which had inside a beauty bag with lip gloss, facial products, perfume, tee shirt and, oddly, a coffee mug. Look for D'Angelo's creations on celebs and the catwalk -- Words by LeeSa B, photo by Tynesha.

New issue uploaded next Friday! Stay tuned.