97: She's Got The Moves
Get on

The A-List

for '08,
email: thealistmag@gmail.com
for a free subscription TODAY.

Issue #97

WELCOME BACK!
THE GOLDEN GLOBES MAY NOT BE RETURNING THIS YEAR, BUT THE A-LIST HAS. HAPPY READING.

OVERSEEN & OVERHEARD
POWER PLAYER

...Move over Tyler Perry, seems
First Sunday
director

David Talbert

is about to give you a run for your money. The Black playwright-turned-director is lining up one film after another. His latest coup? Talbert, who

The A-List

profiled in issue #63 (http://thealistmagzine.blogspot.com/2007/04/overseen-overheard-dipping-low-looks.html), has jus
t signed direct and produce for
Baggage Claim
, a romantic comedy based on his debut 2005 novel. It will be distributed by Fox Searchlight. When you're hot, you strike.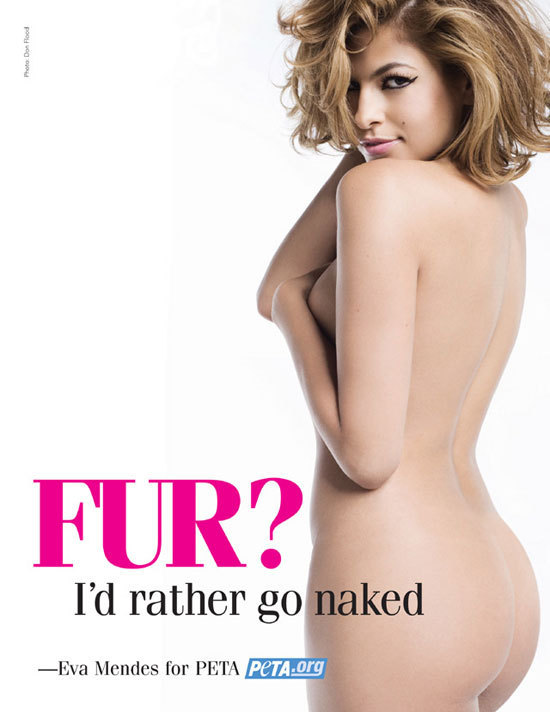 SHOW & TELL

...Over
the holidays, actress

Eva Mendes

gave a special gift to the anti-fur campaigners. The confessed former fur-lover dropped an ad for Peta, b
ecoming the latest celebrity to pose nude for the anti-fur organization.

GOT SCRIPT?
...Many writers are taking the opportunity to finish that script or two while marking time during the strike. If you or someone you know has been doing their due diligence, you may want to holla at The Taschen Group. Seeking several films with modest budgets to partially fund. Key attachments helpful. Thrillers, crime-dramas at top of list but not mandatory. For more info, taschengroup@gmail.com.



INFORMATION PLE

ASE

...One thing is for sure, the writer's strike hasn't sto

pped the announcement of new shows. The latest happens to be from the folks at the

TV Guide Network

. Word has it that they are just about to launch a daily entertainment news magazine show this month called "

Hollywood 411

." Described as across between "Access Hollywood" and "Showbiz Tonight," the hour-long celeb fest will be overseen by entertainment news veteran

Jerry Burke

(last of Fox News Channel), senior producer. Here's what's interesting: The show has been actively seeking to book multicultural music scoop for what will be considered "new music Tuesdays." Could it be that they

get that the more diverse inclusion, the broader the viewership?
CROSSING THE BORDER
...Talk about multi-tasking.
In between her acting and
producing gigs, Toronto-based actress
Tonya Lee Williams

,
who just starred opposite Danny Glover and Rossif Suthe
rland in
Poor Boys Game
, is gearing up for the
ReelWorld Film Festival
(
http://www.reelworld.ca/
), which she founded in 2001.
Focused on emerging diversity in film, video, and new media; the spring '08 festival (April 2-6) will include seminars, workshops, and special events aimed at the racially and culturally diverse Canadian film- and video-making community. Last year, close to 6,000 participated in all industry events including the screenings. Williams is throwing a fund-raising High Tea, presented by Belvedere International Inc., Feb. 16. Having attracted interest last year from Hollywood execs, Williams is aiming to make the 2008 event even more successful
. According to Williams, she
founded ReelWorld "in direct response to a lack of positive diverse stories on screen and sustainable opportunities for emerging talent of color trying to break into the Canadian entertainment industry."

STAMP OF APPROVAL

...The

U.S. Postal Service

has announced it will
begin issuing stamps celebrating

Black cinema

beginning
this June for a limited time--making the stamps collectibles.
The stamps will focus on vintage Tinseltown and feature
movie posters of such Black classics as the 192
1 silent film
The Sport of the Gods;
t
he first screen appearance of

Duke Ellington

in the 1929 film
Black and Tan

;
Josephine Baker

's 1935
Princess Tam-Tam
; and 1929's
Hallelujah
, one of the first major-studio films to feature an all-black cast
. Anytime Black cinema is honored, it's a good thing. So stock up on those stamps.

INTERNATIONAL CONNECTION
...Didn't we tell you to watch out for a Nollywood invasion? Well, it's starting.
The Amazing Grace
has just become first Nigerian/Nollywood film to be distributed widely throughout North America on DVD. According to
Wilson Ebiyefont
, CEO of
RockCity Entertainment
and executive producer of
The Amazing Grace
, the film should easily appeal to American consumers.
The project is based on the true story behind the world's most famous spiritual hymn, "Amazing Grace," which was originally an African song sung often in the land and later on slave ships. (The English verses were later composed by slave trader John Newton, as a reflection of his redemption after retiring from the heinous slave trade business.) The Amazing Grace was written, directed and produced by famed Nigerian filmmaker

Jeta Amata

and stars

Nick Moran

(

Lock Stock and Two Smoking Barrels

) as Newton. As movie fans start to crave cinema that explores other cultures, mark our words, there will be more such deals.
HIP HO
P HOLLYWOOD
SHE'S GOT THE MOVES
...It has taken four years, but filmmaker
Marcy Garriott

has finished what she considered the ultimate breakdance film,

Inside The Circle
(http://www.insidethecircle.com/

). Currently making the film fest rounds, the flick features Texas b-boys, musicians and other artists.

Inside the Circle

follows struggling dancers Omar, Milky and Romeo. Budgeted in the low six figures, Garriott funded her film using mainly her savings--with the "goal of earning back the money through eventual distribution," she says. "My producer's reps at
Reversal Films
(Nicholas Jayanty and Victor Moyers) are working distribution possibilities in North America, and we are represented by

Hip Hop Film Festival

outside the U.S. I," says Garri
ott.
Inside the Circle
is actually Garriott's second film. Her first,
Spilt Decision
, told the story of a gifted boxer who was deported to Mexico for a crime he committed as a teen. Her upcoming project? "I am executive-producing a film called
Children in Jail,
about the immigrant families that are being held in prison-like conditions in a detention center in Texas," says Garriott. Sounds like a filmmaker on a mission. Look for more from Garriott.



CUBE T
V
...After con
quering the worlds of music and film, it was only a matter of time that rapper/actor
Ice Cube
would attack the online market. It was announced all over the Web earlier this week that he and longtime

collaborator
DJ Pooh
have launched
UVNTV

(U View Network Television,

uvntv.com), showcasing various videos as well as channels, operated by large companies and individual artists. Cube and Pooh actually plan to create a TV-style network with multiple channels featuring programming and even full-length movies. If properly executed, this could be the next big thing not only for the Internet but Hollywood. Watch for upcoming inside scoop on this from inside the camp.

NEWS
FCC GIVES OKAY TO CLEAR CHANNEL DEAL
The Federal Communications Commission has signed off on the $19.5-billion deal that will take Clear Channel, the nation's largest radio broadcaster private. Clear Channel is being taken private by a group led by Thomas H. Lee Partners LP and Bain Capital Partners LLC. Shareholders already have approved the transaction.



SPOTTED



Mad Money

st
ars

Diane Keaton, Queen Latifah, Katie Holme
s

at the premiere of
the flick in Westwood, Ca. Holmes' hubby,

Tom Cruise

, turned out as did R&B diva

Mary J. Blige
(

right)
.